The holiday season can be a frustrating time for truck driver recruiters. Many of the drivers you hired throughout the year will leave your company to spend this time with their family. If you take the right steps you can retain your truck drivers. Follow this guide and retain your truck drivers this holiday season.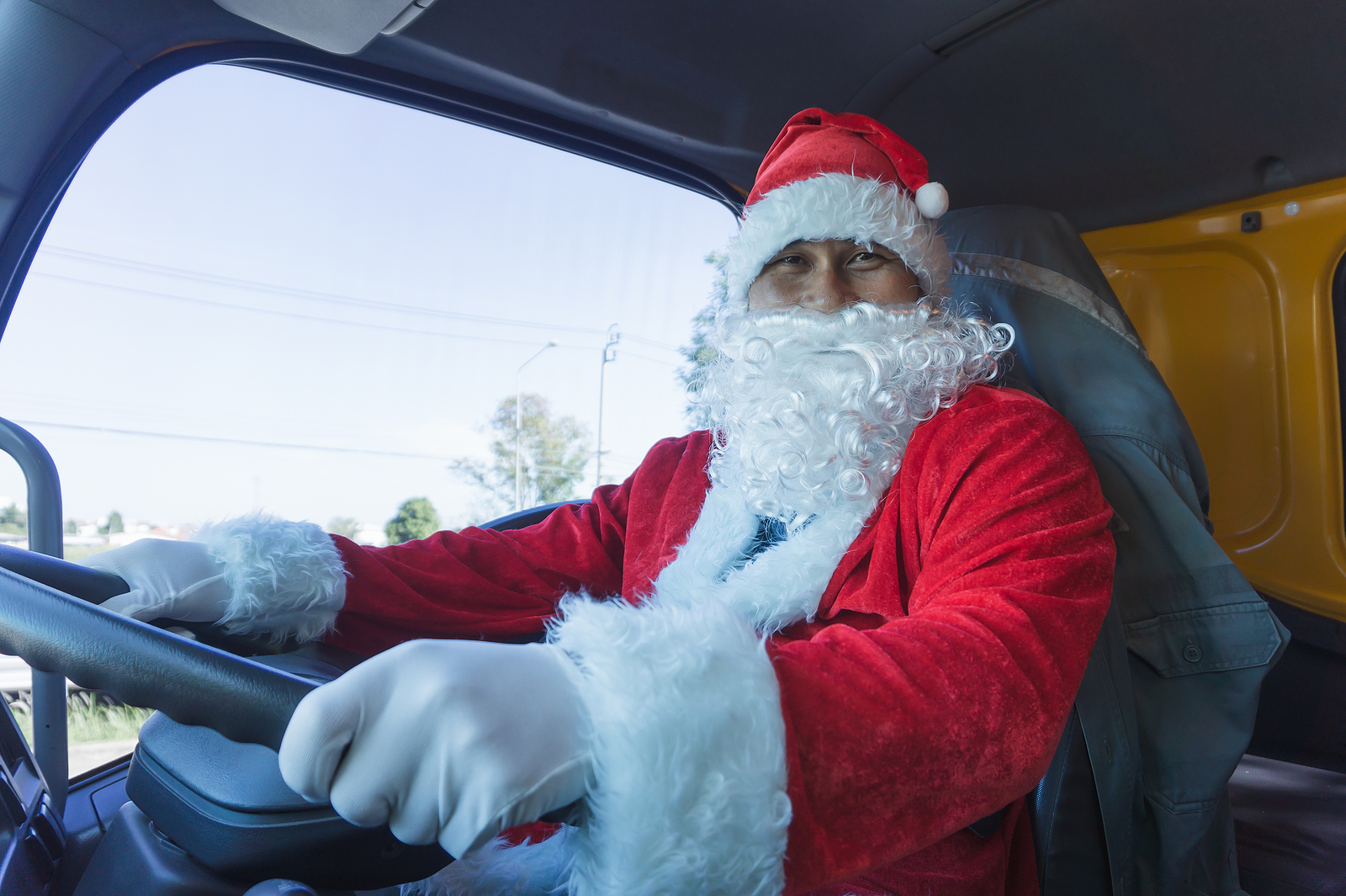 Offer a Significant Holiday Bonus 
Money talks, it is the oldest trick in the retention book.
It is common for truck drivers to quit their jobs right before the holiday season starts and find new work in January. The promise of a hefty holiday bonus towards the end of the holiday season would help keep drivers from leaving your company.
The holiday bonus is a motivation for drivers to stay with your company and it makes them feel valued by your company.
You must make sure the bonus you are offering is worthwhile. Drivers are more than likely not going to stick around for a $50 Amazon card. Make the bonus big enough that your truck drivers think it is worth it to keep working instead of taking time off.
Throw a Big Company Holiday Party 
A company holiday party is a fun strategy that you can use to retain truck drivers through the holiday season. Who doesn't love to party?!
Celebrating the end of another year with a large celebration is an incentive for drivers to stay around. However, you need to make the party a great time, it cannot be a mediocre party.
You can throw an excellent party by allowing employees to bring their families, having the event catered, and specifically having a special moment for the children. If the kids of your drivers are looking towards your holiday party every year then the kids will convince your drivers to stay with your company.
Every year at your company party, make sure to designate some time to specifically celebrate the truck drivers in front of the entire company. You have no company without your drivers and the whole company should celebrate them.
Provide Paid Time Off for Longest Tenured Drivers
Clearly, you do not need to worry about your longest-tenured truck drivers job-hopping. If they have stuck with your company for multiple years, it is safe to assume they have no plans for job-hopping.
Not only do these truck drivers deserve to be rewarded for their loyalty, but they are also an example for recently hired drivers. This policy will establish a company culture that says it rewards loyalty.
Giving tenured drivers paid time off is a walking example of what can happen for the new drivers if they stick with the company. The new truck drivers will be determined to stay with your company so they earn paid time off.
Extend an Abundance of Gratitude and Appreciation
At the end of the day, truck driver retention boils down to gratitude and appreciation. Truck drivers are like everyone else and want to work for a company that values them.
If you work for a carrier that is unable to afford bonuses, holiday parties, and paid time off you can still retain your drivers. Gratitude and appreciation are free to give away.
Take time out of every day this holiday season to express how much you value your drivers. Also, encourage all of your non-driving employees to do the same.
The Holiday season is a tricky season to navigate for trucking companies. An increased number of drivers begin to job hop this time of year. This adds extra stress to the truck driver recruiter. Avoid this stress by following these tips and retaining your truck drivers through the holiday season.