In March of 2020, the way that carriers recruited CDL drivers was completely upended. No longer can you rely on in-person recruiting strategies. If you are unfamiliar with digital truck driver recruiting it can be daunting to begin; however, it is now necessary. Here is the guide to the best places to recruit truck drivers in 2020.
Search Engine Optimization
Social Media
Paid Media
Geofencing
Job Boards/Aggregator Sites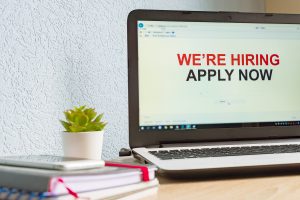 Search Engine Optimization To Rank High
The absolute best place to recruit truck drivers is in the exact moment they search for a job. If your company's website is properly optimized, your recruitment landing page will rank for high volume keyphrases.
An example of a high volume keyphrase is, "best trucking companies to work for." That keyphrase is searched on Google 1,900 times each month according to Ubersuggest.
Optimizing your site to rank for high volume keyphrases will drive visitors to your company's website that have the intention of applying to work for you.
Truck drivers love social media. They are particularly fond of Facebook, and specifically Facebook's group feature.
As the recruiter, you need to be super active within these trucking Facebook groups. Post your job openings, but also take the time to interact with the drivers. Answer their questions, comment on their posts, post trucking memes, etc. Doing this will establish yourself as someone that is more than a truck driver recruiter in the group.
In addition to being active within the group, you must be advertising on social media. Paying to promote your company on social media will keep you on the mind of drivers in your target demographic.
As the drivers in your target demographic begin to think about switching companies, they will think about switching to YOUR company.
Paid Media Keeps You on Drivers' Minds
Digital driver recruitment is a complicated process that requires multiple moving parts. It is common for CDL driver recruiters to grow frustrated with paid advertising.
The reason recruiters get frustrated with paid media is because paid media does not generate large numbers of applications… directly.
Pay-per-click advertising is crucial to truck driver recruiting in 2020. While it is not directly generating applications, paid media keeps your company on the mind of truck drivers.
Paid media tools like remarketing keep your company in front of the eyes of drivers in your target demographic. When these drivers begin to research new companies to work for, they will immediately research your company.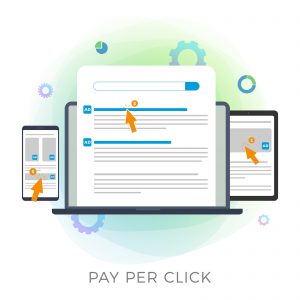 Utilizing geofencing for truck driver recruitment is one of the most cost efficient recruitment strategies out there. There are very few driver recruitment strategies that guarantee your ad-spend is not wasted on uninterested eyes.
The most important thing that geofencing does is allow you to avoid wasting ad dollars on people outside the trucking industry or drivers outside your hiring radius.
Place geofences around events and locations you know for truckers will be at and your company will be exposed to all the drivers there.
For example, companies often place geofences around CDL training schools, driver recruitment events, rival company lots, and truck stops.
Job Boards/Aggregator Sites 
Job boards and aggregator sites are still one of the best places to recruit truck drivers. Drivers are going to these websites specifically to search for a new job.
You have to get your job position in front of drivers actively seeking a new position.
However, job boards and aggregator websites are more complicated than they appear. First time digital recruiters often make the mistake of blindly purchasing ad space on these sites and not thinking twice about it.
When you use these websites you have to be constantly monitoring which sites are performing the best. After analyzing the data, allocate your recruiting spend to the sites performing the best and take away money from the poor performing site. How sites perform varies from month to month so it is important to constantly monitor them.
The internet is clearly the best place to recruit truck drivers in 2020. In person recruiting tactics are now severely limited and truck drivers are online now more than ever. For recruiters that are just starting digital driver recruitment, it is important to remember that each recruitment channel coincides with the others. No channel is going to be effective without the help from other channels.